A Note From My Studio - March 2022
Mar 31, 2022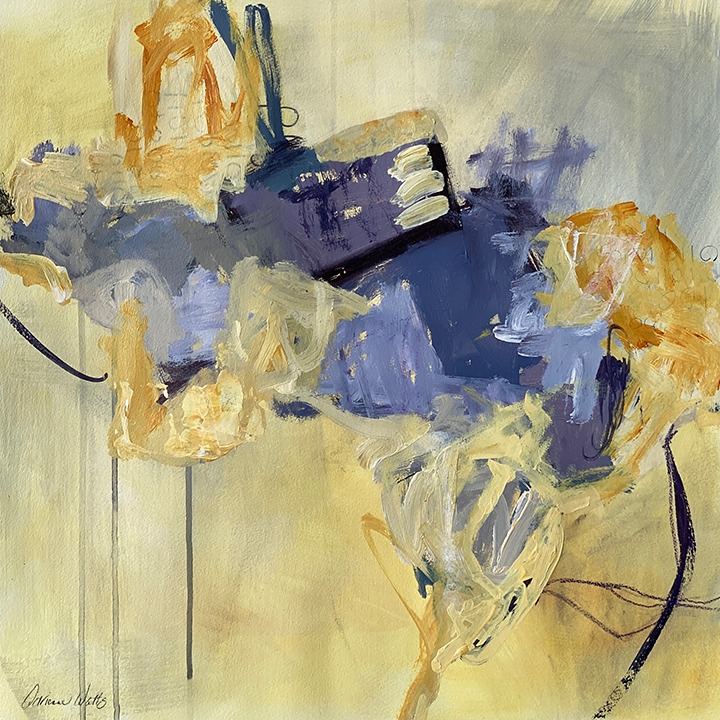 Indigo Days I (pictured here) was juried into the WAA Spring Show & Sale.
Of course, if you're unable to attend the reception, the exhibit is on display at the Hannah Block Historic USO Community Arts Center Saturday, April 2 - Sunday, April 10. It's 10 am - 5 pm every day except Sunday, April 10, which is 10 am - 4 pm. Hope you can see it and let me know if you do. I helped hang the exhibit on Wednesday and think it's a beautiful show.
Also, back by popular demand after a pandemic-related hiatus is State of the Art / Art of the State at the Cameron Art Museum. I will be delivering one of my paintings for this April 8 - September 18, 2022 exhibit. I truly haven't decided which one yet. This exhibit occurs every few years at the CAM and features artwork from many artists from all over North Carolina and I look forward to participating again... my second opportunity since I began painting.
---
A word about Dusk to Daybreak the painting pictured here... An interested buyer contacted me in November about this painting one week after I arrived in Sarasota for the winte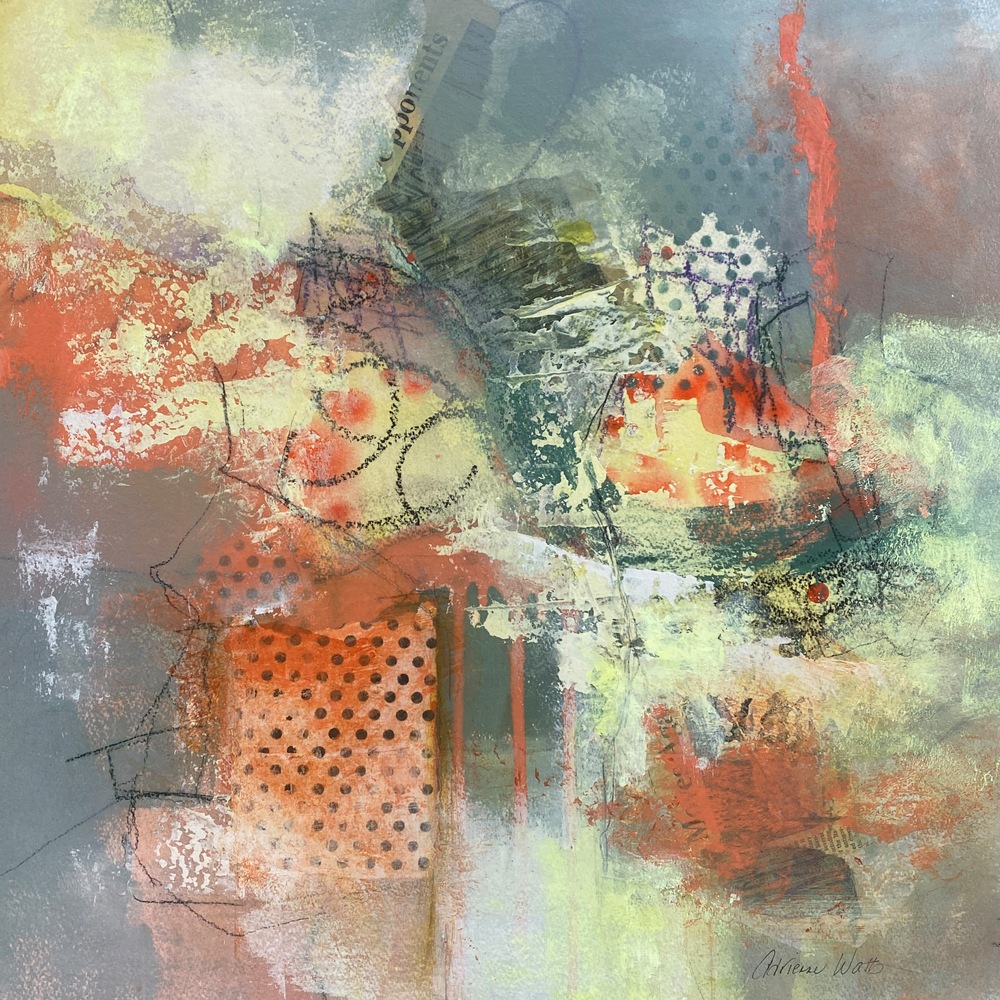 r. Unfortunately, this was a North Carolina resident. They patiently waited until my return to Wilmington four months later to visit my studio and purchase the painting. You know who you are... Thank you for your interest in my work and your huge reservoirs of patience in waiting for this piece!
---
And finally... in my last Studio Update, I mentioned taking a February batik workshop at the Art Center of Sarasota. Scroll down to see the results of my beginner efforts in a new creative arena. I have two new scarves from that workshop. What fun!

Happy Spring and All the best,
Adrienne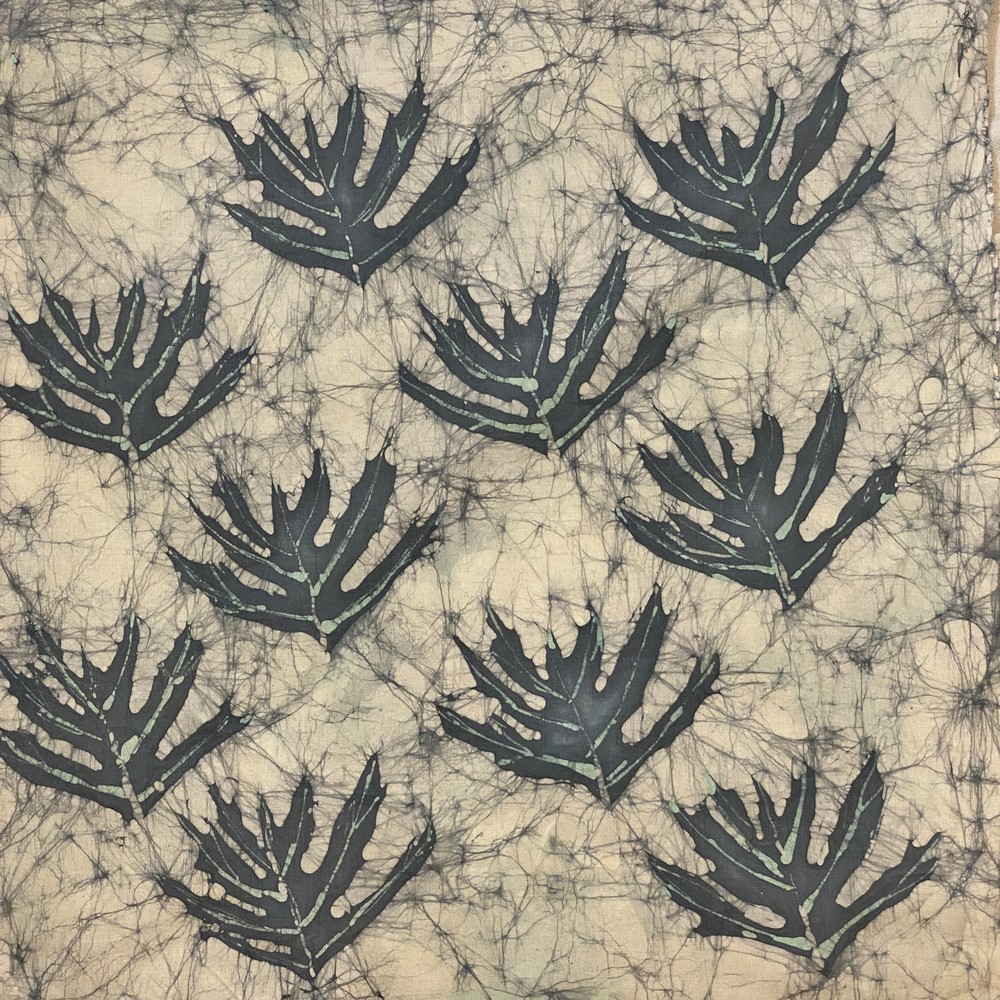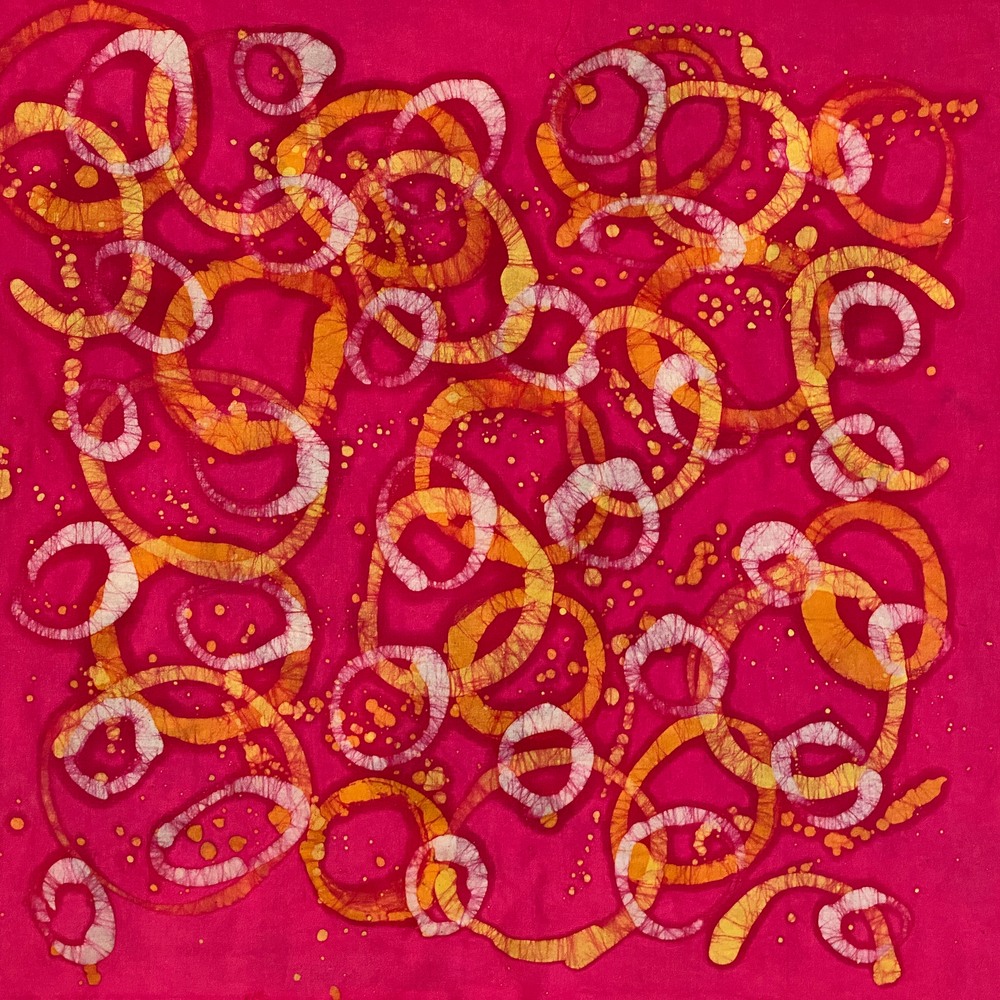 Batik pieces from a February workshop in sunny Sarasota Florida... I'll use these as scarves.